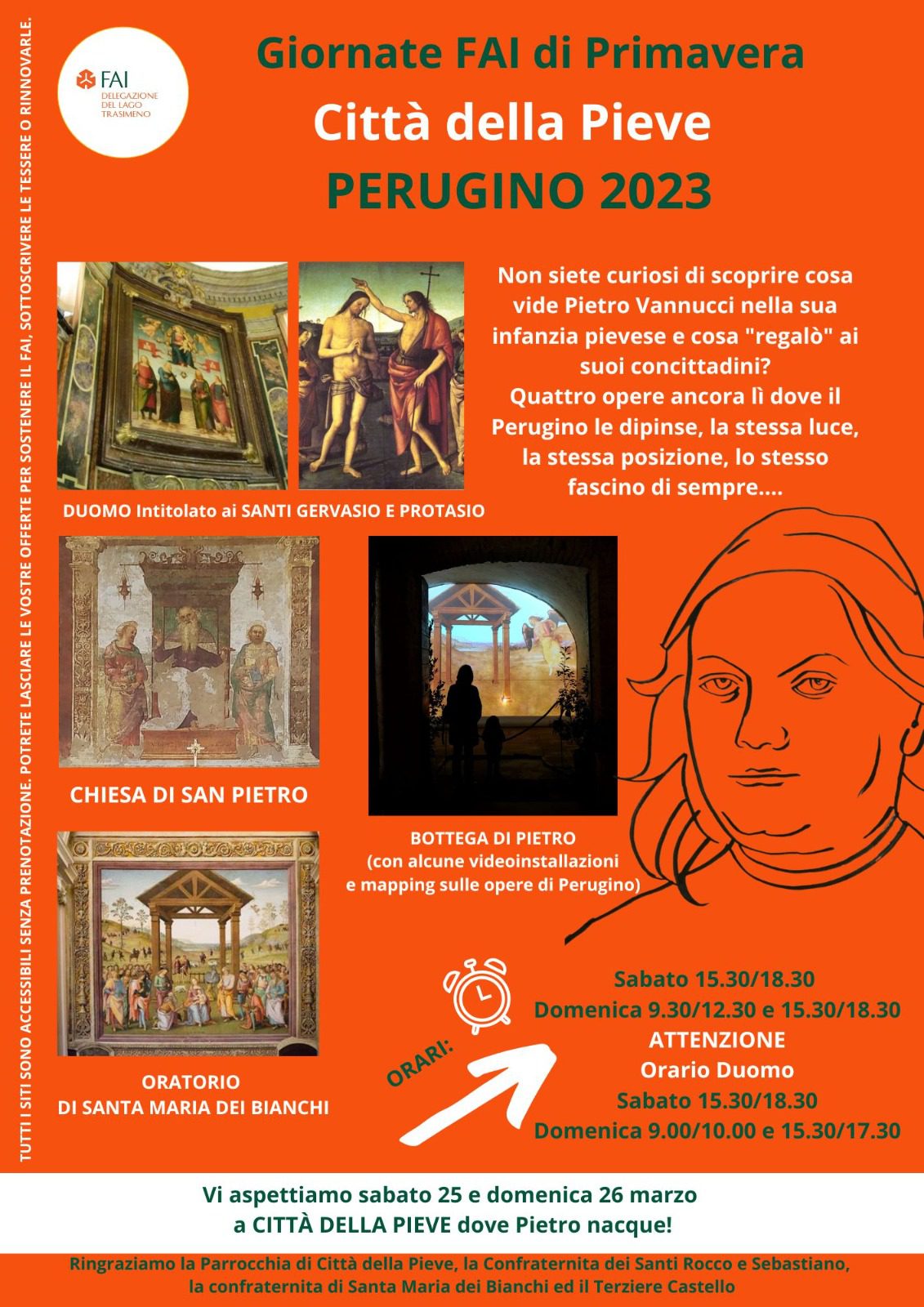 Fai Spring Days in the "homeland" of Perugino
The stages proposed by FAI volunteers are four:
Cathedral of Città della Pieve with the "Baptism" and the "Madonna Enthroned with Saints Peter, Paul, Gervasius and Protasius",
Oratory of Santa Maria dei Bianchi with the beautiful and evocative "Adoration of the Magi",
Church of San Pietro with "Sant'Antonio Abate enthroned between the saints and the Eternal".
Last stop: at the Taverna del Terziere Castello the works of Giorgia Capoccia and Nicola Pratali will be screened which bring the artist's work closer to new technologies, animation of the large fresco of the "Adoration of the Magi" and other suggestive forays into the brushstrokes of the master.
FAI volunteers will be present at each site with their information booths for renewing membership cards or subscribing to new ones with the usual discounts dedicated to national days.
Hours: Saturday 25th 3.30 – 6.00 pm; Sunday 9.30 – 12.30 and 15.30 – 18.00.
In particular, the visit to the cathedral can be made from 9.00 to 10.00 and from 15.30 to 18.00.
All visits are without reservation.