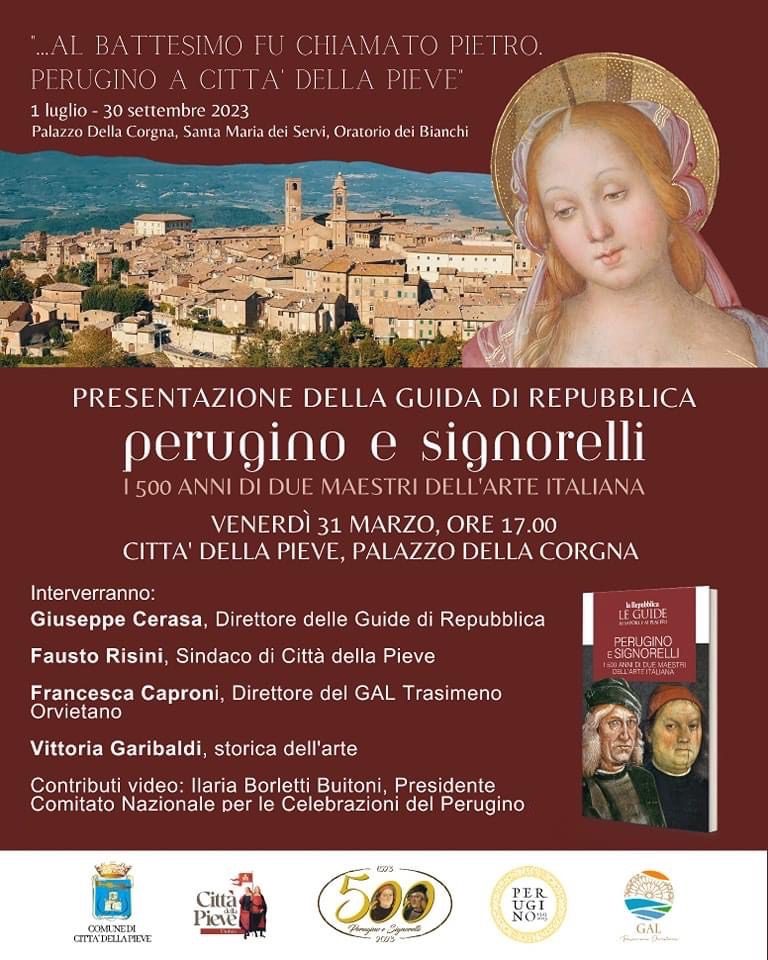 In Città della Pieve presentation of the Repubblica Guide dedicated to Perugino and Signorelli
Presentation of the Repubblica Guide Perugino and Signorelli: the 500 years of two masters of Italian art, scheduled for Palazzo della Corgna, in Città della Pieve, on the afternoon of Friday 31 March.
With the director of the Repubblica Guide Giuseppe Cerasa, Fausto Risini, mayor of Città della Pieve, Francesca Caproni, director Gal Trasimeno Orvietano, Vittoria Garibaldi, coordinator of the exhibition "… Peter was called at Baptism. Perugino a Città della Pieve" which will be inaugurated the following day at the headquarters, and Luca Fiorucci, journalist of the Guide di Repubblica.
Finally, a contribution by Ilaria Borletti Buitoni, President of the Perugino Celebrations Committee.
The Guide, created in collaboration with Assogal Umbria and the Umbria Region, is available on newsstands (12 euros plus the price of the newspaper) and online at the store https://ilmioabbonamento.gedi.it/prodotto/SCF_IE_CAT4_PERUGINO.
It will soon also be in bookstores, on Amazon and on Ibs.