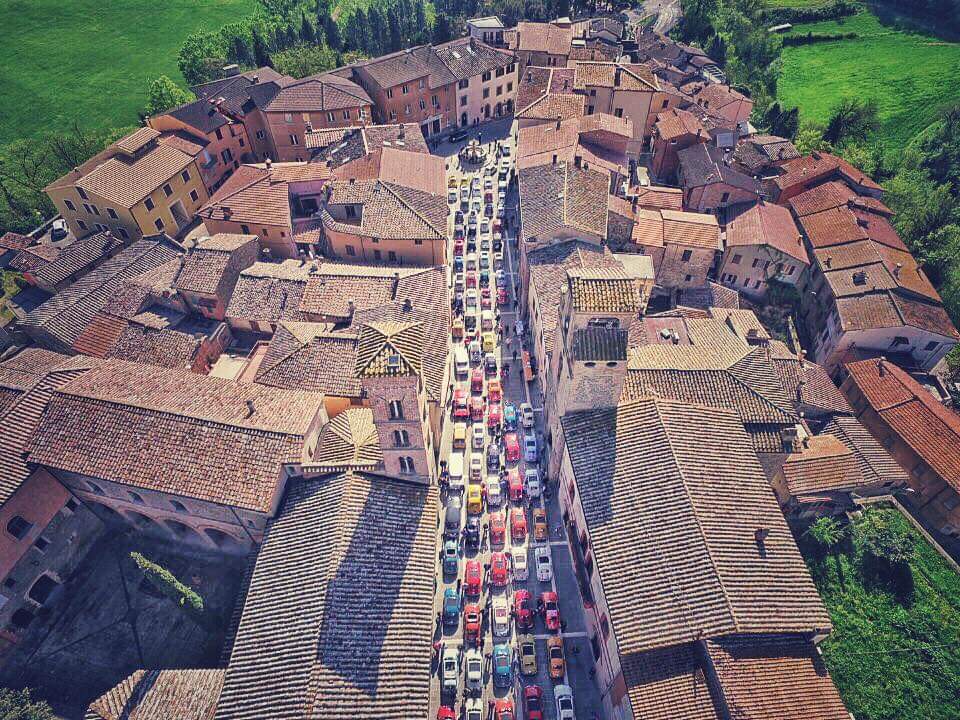 La mitica FIAT 500 al cospetto del Divin Pittore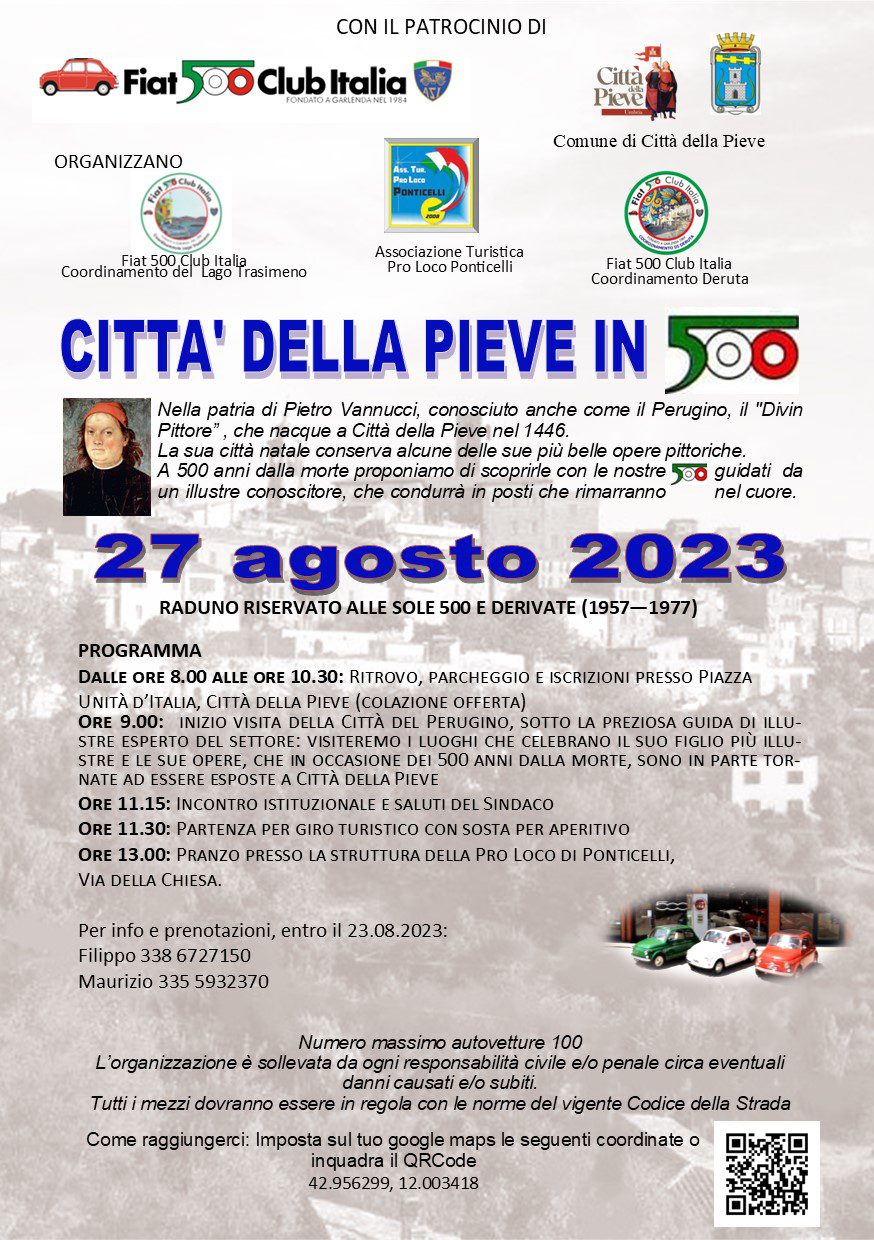 Discover the works of Perugino inside the legendary FIAT 500. On Sunday 27th August, the owners of the charming entirely Italian car that was the synthesis of a country, the Italy, which ardently wanted to get out of the post-war period.
"500 years after the death of Pietro Vannucci, also known as the "Divine Painter", – explain the organizers – who was born in Città della Pieve in 1446, we propose to discover, with vintage FIAT 500s, his most beautiful works paintings, preserved in the splendid setting of the hometown, guided by an illustrious connoisseur in visiting places that will remain in the hearts of visitors.The event, sponsored by the Municipality of Città della Pieve and the FIAT 500 Club Italia, sees the commitment of the Association Tourist Pro Loco Ponticelli, assisted by the Fiat 500 Club Italia Coordination of Lake Trasimeno and Deruta".
Registrations will begin at 8.00, followed by a visit to the city and the museums where Perugino's works are kept, and then after a tour aboard the beloved 500, meet in Ponticelli at the Pro Loco facility in Via of the Church, for the convivial lunch based on typical local specialties with awarding of the participants.