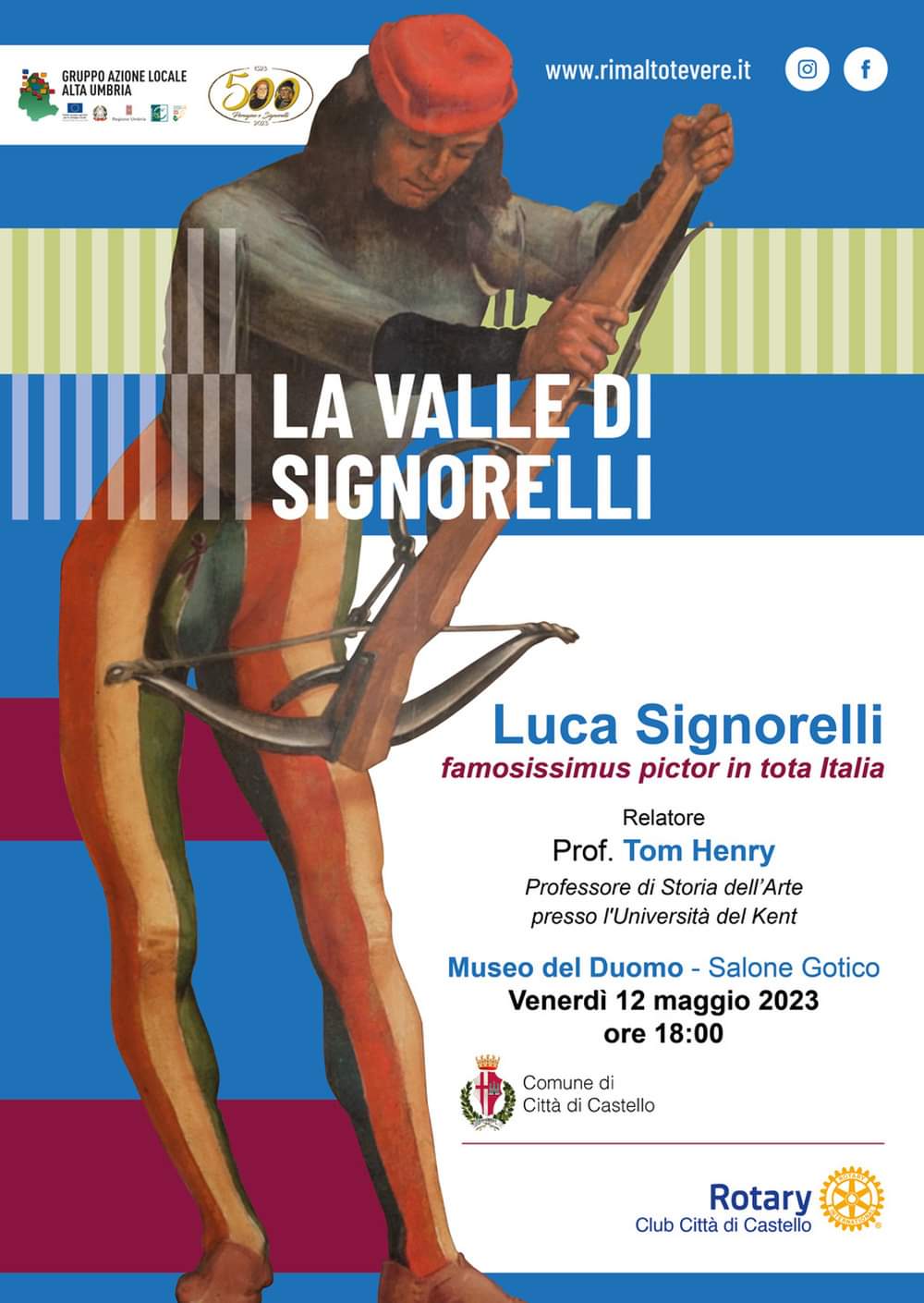 In the valley of Signorelli
On Friday 12th May, in the Gothic Hall of the Duomo Museum in Città di Castello, Professor Tom Henry will hold a conference focused on Luca Signorelli.
Henry, currently Professor of Art History at the University of Kent and Director of the Kent Institute in Rome, is one of the leading experts on painting in central Italy and has published in Luca Signorelli, Pietro Perugino, Pintoricchio and Raffaello. His work on Luca Signorelli culminated in an extensive study of The Life and Art of Luca Signorelli (Petruzzi Editoriale, 2014). He also curated the great international exhibition Luca Signorelli 'de genio et spirto pelegrino', in Perugia/Orvieto/Città di Castello in 2012.
The conference is part of the cultural initiatives of "La Valle del Signorelli".