Madonna and Child Enthroned
Pietro Vannucci known as Il Perugino ⠂Fontignano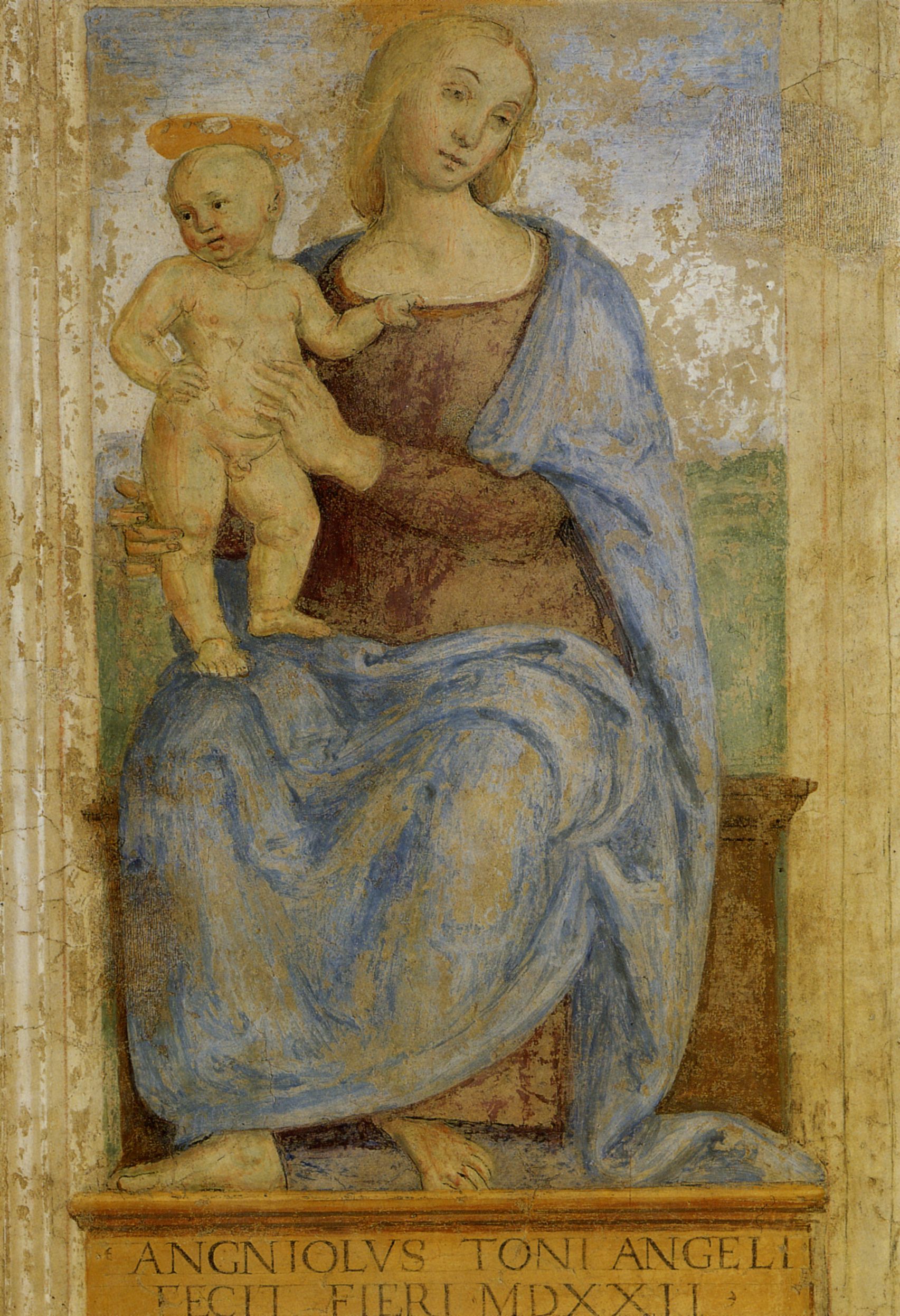 Name: Madonna and Child Enthroned
Storage place: Oratorio dell'Annunziata
Area: GAL Media Valle del Tevere

Curiosità: Under the base depicting the Madonna's feet, the year of realization and the name of the commissioner (Angniolus Toni Angeli) are indicated. He probably was a wealthy local person who, according to the tradition of the time, ordered the painting as a thank you to the Madonna for the birth of a male heir. Over time, the infiltration of humidity has considerably damaged the fresco; it was subsequently repainted which largely erased the original characteristics of the master.
Travelers' Map is loading...
If you see this after your page is loaded completely, leafletJS files are missing.