The new issue of AboutUmbria dedicated to Perugino is online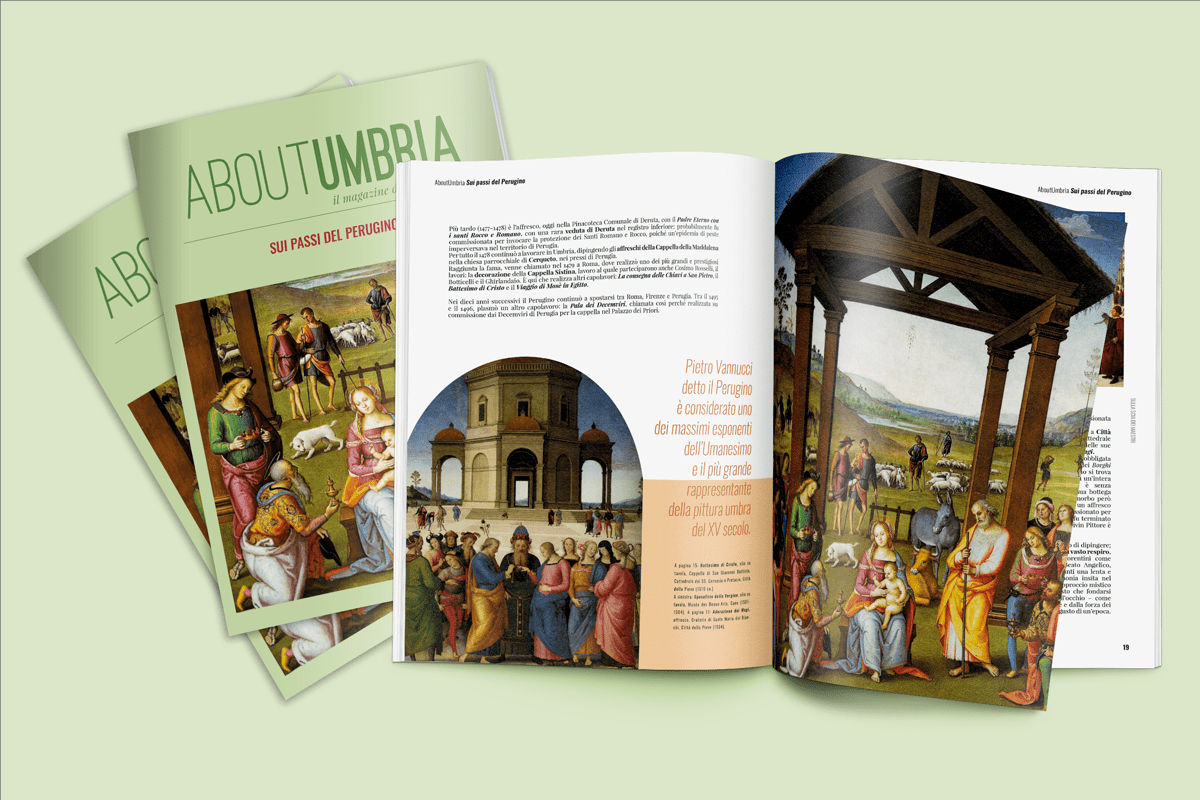 Sui passi del Perugino  is the first volume of the new series "AboutUmbria – The Magazine of Excellence".
Contains a focus on the Divine Painter Pietro Vannucci known as Il Perugino, celebrating the 500th anniversary of his death which falls in 2023. We talk about his life, his works and curiosities concerning him and we immerse ourselves in the beauties of the beautiful village that he was the birthplace of Città della Pieve.